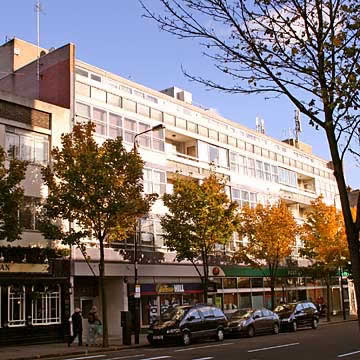 This is a small family business. They have been running the serviced apartments at Kensington Church Street, for over 30 years. Susie Fraser is the manager. Susie has been managing the apartments for 25 years. They take a lot of pride in presenting their apartments as nicely as possible. The porter and handyman who keeps everything working with a friendly smile and a willing nature. They are a friendly bunch who enjoy their work. They treat their guests as individuals and have many return visitors. There are 11 apartments here. Each flat has a payphone and wireless broadband is available. There is also a lift to all floors. Prices
We have an underground car park which is free for guests. This is rare in Central London and will save you a lot of money in parking costs.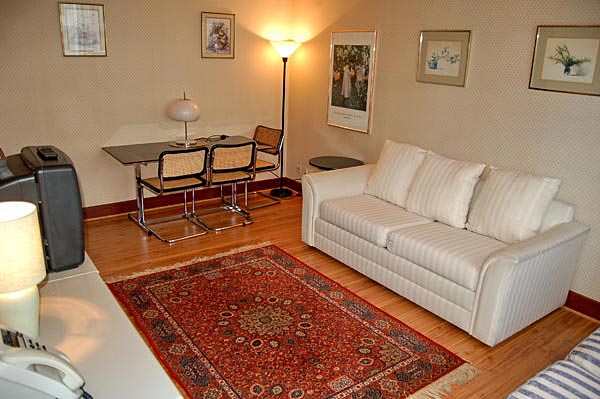 The location of these Apartments is second to none. They are very close to Kensington Gardens. Running in the park, rowing on the lake — all possible in this green oasis in the vibrant city. Kensington Palace is just 10 minutes walk and has a wonderful collection of Court dresses. Take traditional English Tea in the lovely Orangery. Kensington Church Street is famous for antique shops and the shop windows are as interesting as a museum. Portobello Road market is 5 minutes walk — famous for antiques, brick-a-brack and Hugh Grant in the film "Notting Hill".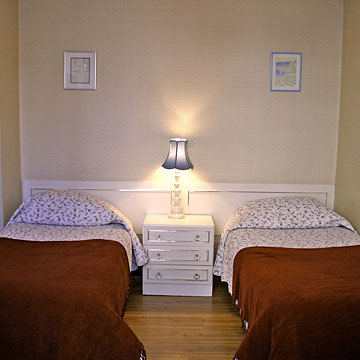 The one bedroom apartments come in three different sizes:
Small apartment sleeps 3 people. Medium apartments sleep 4 people. Large apartments sleep 5 people.
All the one bedroom apartments have double convertible sofa-beds in the living room.
The bedroom of a medium one bedroom apartment has twin beds. There is plenty of storage space in the large wardrobe.

Studios have bright and pleasant living rooms with a double bed or twin beds and can be provided with an extra folding bed for a child. Free!